Videos
Recently, producers at Harvard Business Publishing (HBP) interviewed Sharon Grady for Difficult Interactions, the latest video in HBP's ManageMentor series. The excerpts below provide tips you can use to manage your own difficult interactions.
Expressing Anger in the Workplace
Think you should never express anger at work? Think again. Listen to Sharon's tips on what to say when you're seeing red.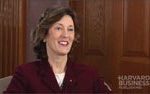 How to Be Persuasive
In this segment Sharon explores why our most convincing arguments often fail to persuade – and what to do about it.
How to Give Developmental Feedback
Few like to do it and fewer do it well, but giving feedback is a critical skill for every manager. Learn how one manager made his feedback stick.
What to Do When You Can't Agree
How can teams move forward when they disagree about what the next step should be? Learn from Sharon's account of one team that overcame deadlock.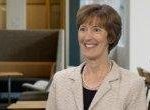 Clarify Your Boss's Preferences
If you are uncertain about your boss's preferences or work style, be sure to ask. You gain more by asking your boss questions—however trivial they may seem—than you risk by holding back.